Below steps will help you to check available backup(s) and restore it from client area.
Note: 
The backup is only full cPanel account backup including email, files, database, etc
If you have opted for regular database backup then login to cPanel and check for database backup using Jetbackup plugin.
1. Login to client area
2. Open Active Hosting

3. Open Active Services

4. Scroll down to bottom of page and click on JetBackup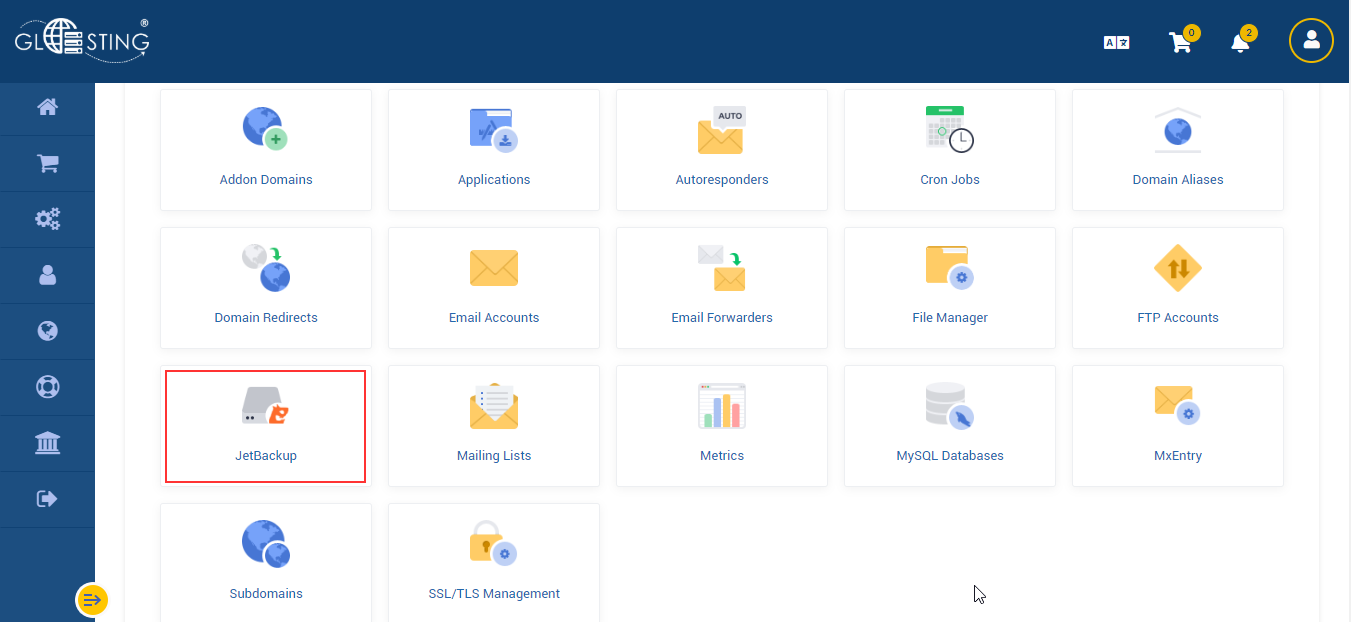 5. It will show the available backups and the date of backup taken. To restore the full account, submit a ticket to support with the data of backup which needs to be restored.
Note: 
All data created after the backup creation point will be lost permanently.

The restore may take minimum of 4 to 5 hours depending upon account size and complexity. If you want us to restore the full account then please submit a ticket to support.
The restore backup option from client area is disabled for now and need to submit a ticket to restore the backup.