There are very easy steps to generate the full cPanel account backup within cPanel and download it in system. We recommend you to take periodic full cPanel account backup and store it on your local system.
Following steps will help you to do so.
1. Login to cPanel
2. Click on Backup Wizard from Files section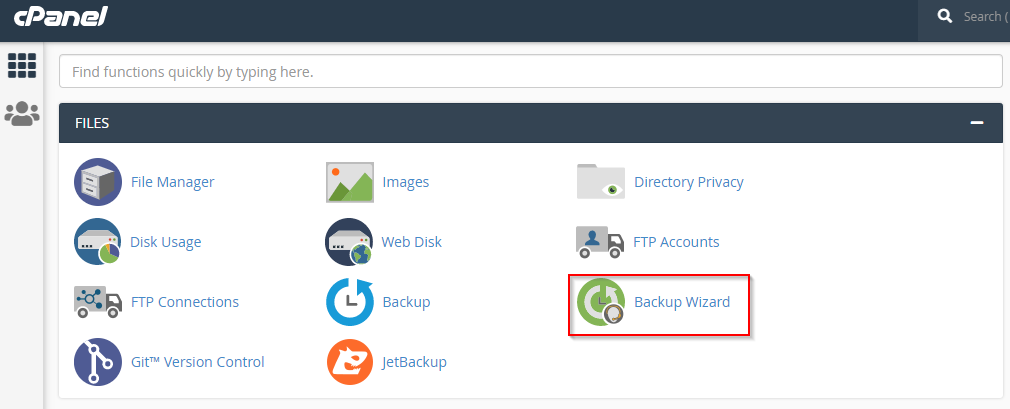 3. Choose Back Up option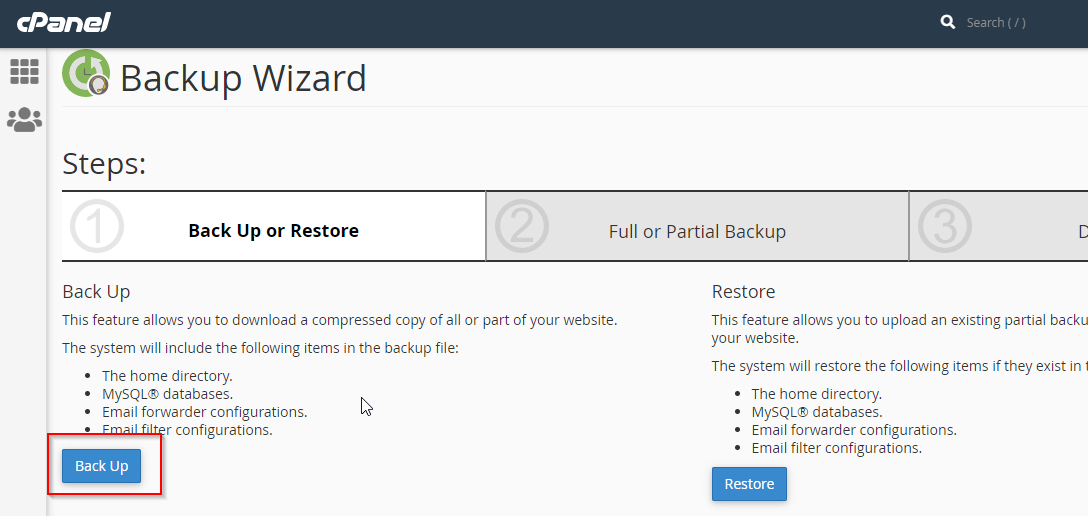 4. To generate the full cPanel backup choose Full Backup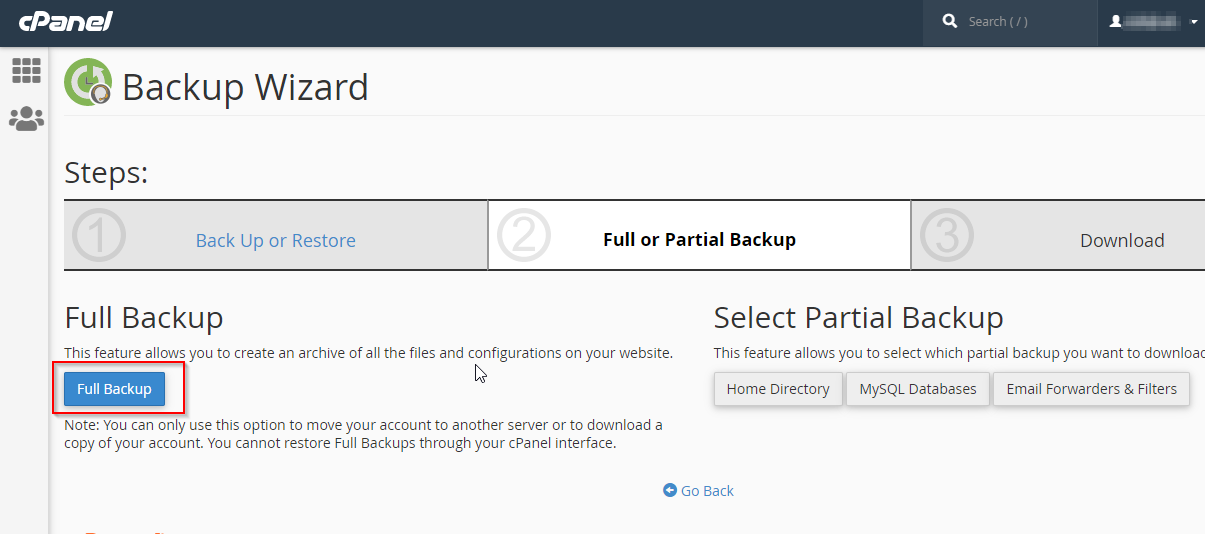 5. If you wish to receive email notification after backup completion then enter email ID or choose Do not send email notification and then click on Generate Backup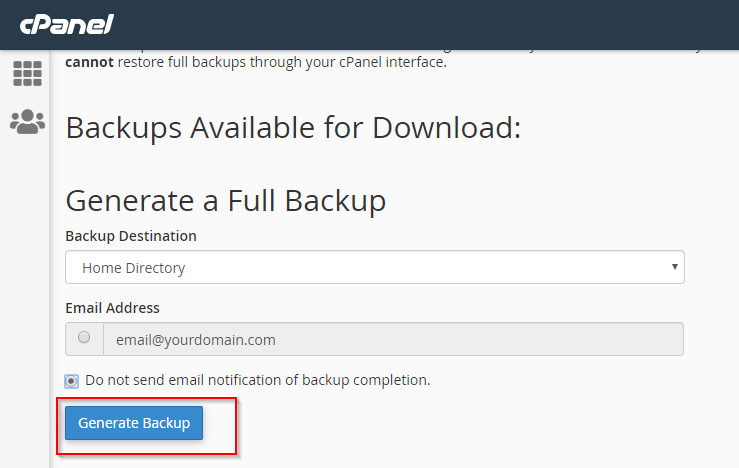 6. Backup Wizard will start the full backup of your cPanel and store it outside public_html folder, Click on Go Back button to navigate to previous window to check the backup status. 

7. The backup wizard will showcase the backup status.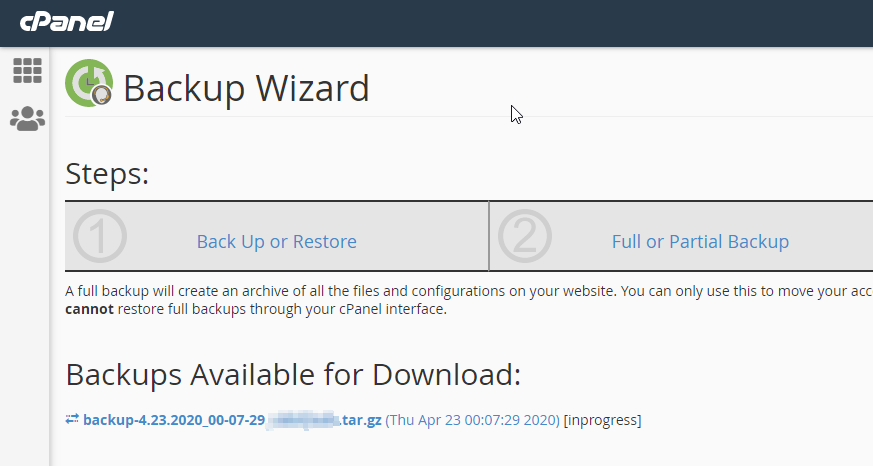 8. Once the Backup gets completed, you will see check mark before the backup file. You can now click on name and download it to your local system.